Processors and Processing speed are probably the first thing any smartphone enthusiast looks out for these days before purchasing a smartphone. Most especially users who are in need of gaming phones with high processing speed. The two most dominant processors you must have surely heard of if you're into smartphones are MediaTek and Snapdragon. Ever wondered which is dominating the other? Keep reading to find out.
What are Smartphone Processors?
A Smartphone Processor is also called "chipset". Processors are basically the most important part of your smartphone as it controls virtually every other component. It converts all your actions into visual changes on the screen. A processor is directly responsible for the performance of your smartphone. The experience of anything you do on the phone right from opening various applications, browsing on the internet, playing games, etc., all depends on the processor. It can do this, thanks to the number of cores and a certain clock speed which ensure that actions are always processed on time. The better the processor, the smoother the experience. Qualcomm's Snapdragon chipset and MediaTek chipset are the most popular and highly recognized processors in Smartphones.
What is MediaTek?
MediaTek is producer of the affordable yet powerful Helio chipsets. MediaTek processors can be found primarily in Sony smartphones and somewhat weaker devices by Chinese manufacturers.
MediaTek's main advantage over Qualcomm and Exynos is the price that can be up to two times lower for roughly the same performance. However, user experiences are not that good.
The biggest criticism for MediaTek's processors is the extremely rapid warming and reach of high temperatures (Snapdragon 810 had the same problem).
Among the latest models are Helio X10, P10 and X20. Benchmark testing shows that the X20 is ranked with Snapdragon 820 and Exynos 8890, but still it doesn't find the way to the premium smartphone class.
One of the few better devices with P10 is the Sony Xperia XA, while the X20 is found in devices not so popular such as Elephon, Zopo or Doogee. MediaTek Inc Helio X23 and Helio X27 are two new chipsets, announced in December 2016.
Helio X23 and Helio X27 maintain the MiraVision EnergySmart Screen technology that allegedly reduces up to 25% battery consumption. They have the same GPU as Helio X20 ARM Mali T880 MP4.
By purchasing a device with MediaTek processor, one limit itself (in most cases) to a smartphone in a lower middle class or some start-up model.
What is Snapdragon?
Qualcomm processors are best known for their Snapdragon series. They are currently the best in the market thanks to the Snapdragon 820.
This premium model can be found in some of the best smartphones of today. The best Chinese mobile phones – Xiaomi Mi 5, OnePlus 3 LG G5 Samsung Galaxy S7 and S7 Edge (Chinese and American market) and HTC 10.
The fact that Samsung has moved away from its Exynos chip is enough to talk about the quality of the Snapdragon 820. Qualcomm currently holds 65 percent of the 4G LTE market, and is particularly dominant in China, where the 5 largest manufacturers use mainly their processors (Xiaomi, Huawei, ZTE, TCL, Lenovo).
The main advantages of Snapdragon 820 in comparison to previous models stand out in speed, low energy consumption, 40% improvement in graphics. Graphic capabilities are the fifth generation Adreno GPU (Adreno 530). In addition to the 800 series, the Snapdragons 600 series are also of high quality that can be found in mid-range smartphones, such as the Huawei P8 Lite, OPPO R5, HTC Desire 820 and similar.
Considering the advanced technology, the arrival of increasingly demanding content like VR or 4K, a smartphone with a processor below the 600 series is not recommended. Exceptions may be devices like Samsung J5 2016.
Snapdragon vs MediaTek – Which is better than the other?
The answer to this question cannot be given in a single word. There are various processors from both brands which power various smartphones in different price brackets. In some cases, Snapdragon is better while in others, MediaTek shines. But, if we talk in general, MediaTek primarily focuses on budget and mid-range smartphones. The company's chipsets are found inside a lot of mid-range phones and the MediaTek chipsets are very good for gaming. In 2019, the company launched the Helio G90T chipset that made its debut with the Xiaomi Redmi Note 8 Pro and it surprised everyone with its fantastic performance.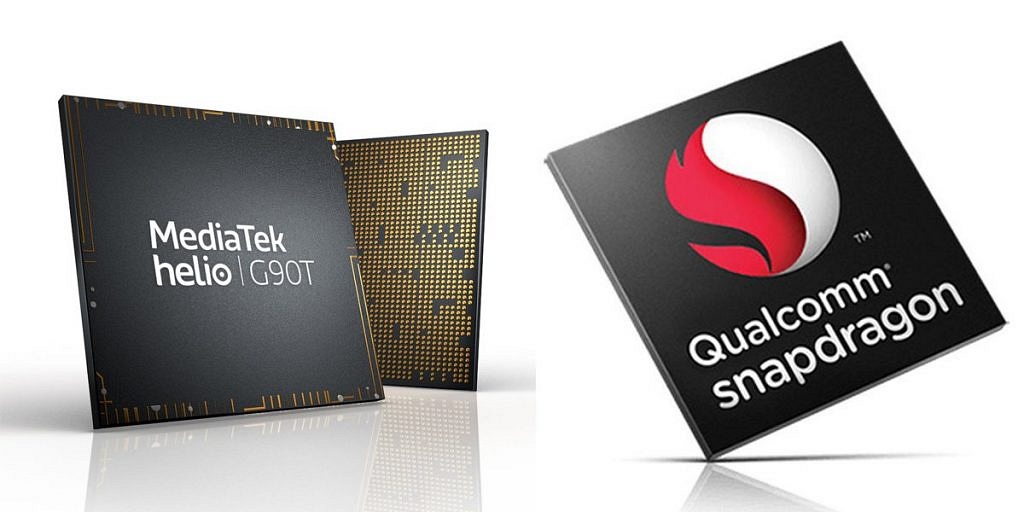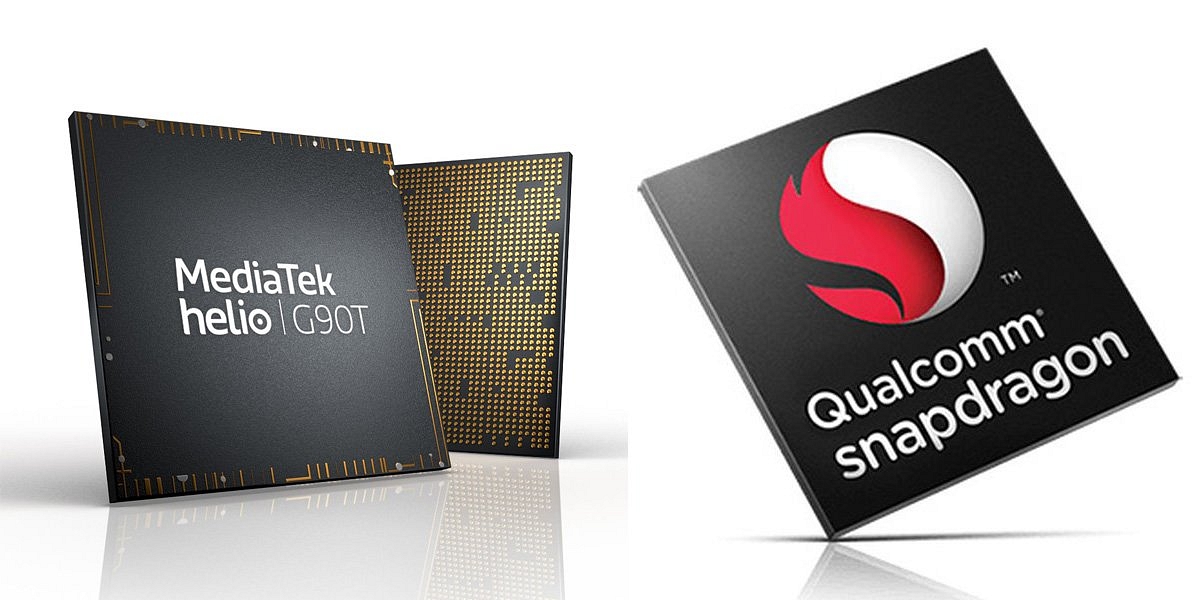 Talking about Qualcomm Snapdragon chipsets, the company makes processors for different categories, for budget, mid-range, and even flagship smartphones. However, in recent times, the tech company has been primarily focusing on mid-range and flagship processors only and even on 5G chipsets. In the mid-range segment, Qualcomm Snapdragon's processors are a bit lacking behind the MediaTek Helio series chipsets in gaming performance as the new-age Helio chipsets are really good. That being said, in day to day usage, Snapdragon takes the lead and in flagship smartphones, no one can even come closer to the Snapdragons.
Qualcomm Snapdragon vs MediaTek – Pros and Cons
MediaTek's new mid-range chipsets are very good for gaming and other tasks.
Smartphones powered by MediaTek chipsets are slightly cheaper than their Snapdragon counterparts.
Qualcomm Snapdragon Processors tend to have slightly better battery optimization.
MediaTek still doesn't share the Kernel source code with the general public for most SoCs.
Qualcomm Snapdragon Chipsets are fully optimized with most apps, MediaTek slightly lacks behind.
Qualcomm Snapdragon has its own optimised in-house GPU (Adreno).
Smartphones powered by Qualcomm Snapdragon are slightly more expensive.
---
---
So, now you know the differences between Qualcomm Snapdragon vs MediaTek processors. In a nutshell, if you want a mid-range smartphone, in most cases, MediaTek chipsets are slightly better while in the high-end flagship category, Snapdragon is still the king. Which processor does your smartphone have? Do feel free to share with all of us in the comments section below.