Voice searches are becoming more common in today's fast-paced culture. Because it is faster and more accessible, more people ask queries by voice.
Through apps like Shazam, Google Voice, etc., individuals don't get to stress about finding their favorite song. Nowadays, voice searches aren't just for the music alone but also to get answers to queries and questions.
Therefore, the days when your company should only concentrate on standard SEO are over. It would help to concentrate on voice search optimization to outperform your rivals.
This is because most companies now generate leads, rank high in search results, and even sell their products through the voice search platform.
Specifically, compared to text searches, voice search inquiries are more conversational. They sound more like the way we speak in daily life.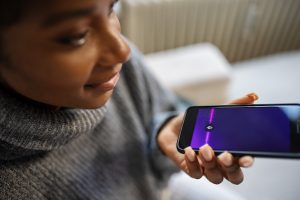 You may type "What are some good spas nearby me?" into a voice search engine. Text search inquiries are typically phrased more like "spa near me."
You can increase leads, traffic, and sales if your website appears in voice search. However, how precisely do you optimize for voice search? The answers are found below:
Read Also: How to build a successful YouTube channel in 2023
Provide content that focuses on user intent
I guess you did use voice searches to find answers to the following Instances:
You most likely merely asked a simple question.

You were presumably also looking for a specific type of answer.

You inquired about the time or pricing of a particular product, among other things.

You searched for a particular song.
This demonstrates the types of content you should have to score well in voice searches. When you're creating content that addresses common inquiries about your organization, product, or service, you must answer the following questions:
What is the name of your company?

What is the mission of your company?

What does your product or service have to offer?

Any necessary payments before consultation?
These are just a few questions you must answer before considering using Voice search for your company this 2023.
Make use of Schema
Schema markup is a sort of structured data – simply, it's code that you add to your website's HTML to assist Google and other search engines give more detailed results.
Schema markup often contains important details about your company, such as its hours, address, contact details, pricing, customer reviews, and more. 
Use Schema or structured data to improve your chances of ranking in voice search results. Search engines can understand the meaning of the content on your website thanks to a sort of microdata called schema markup.
The more the search engine understands your content, the more probable it is to pull your website from a sea of others to answer a specific search query. 
This also applies to voice searches. According to Backlinko, 36.4% of voice search results come from pages that use Schema (which is only slightly higher than the worldwide average of 31.3%).
Also, appearing in a Featured Snippet may help you rank in voice search. For example, 40.7% of all voice search answers came from a Featured Snippet.
A featured snippet is a brief sample from a website that Google shows in response to specified queries. They are generated automatically using schema analysis.
Read Also: How to use social media for your business in 2023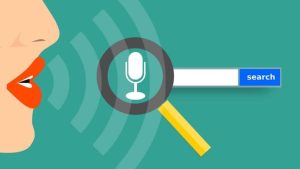 Select Longtail Keywords
Focus on longtail keywords when optimizing your site for voice search. When developing material, you want voice search to identify and employ standard terms people use in conversations.
Longtail keywords are an essential ranking element in natural language, whether you're performing B2B or B2C marketing. Longtail keywords that are outside the question form are simple to find.
However, it can be more challenging to incorporate longtail keywords in question form without seeming forced. The simplest solution is to add a frequently asked questions (FAQ) section on your website.
This way, your content is more likely to be shown on featured snippets.  This increases your chances of appearing near the top of voice-generated search results pages.
Anticipate Specific Questions asked in a Conversational Manner
Voice search may utilize complete sentences, but it is also particular. People refrain from a ramble on when speaking to a digital assistant, presumably because a more specific question yields a more accurate answer.
Your content should sound like someone conversing with a voice assistant to get high voice search rankings. In other words, they should utilize "natural language." 
Users can receive exact answers to questions like "Find a barbing saloon near me" when the user's location is enabled. Therefore, business owners would want to tailor their websites and content for simple yet precise searches.
A detailed FAQ page or a blog with authoritative material written around longtail keywords and general but specific questions can achieve this. 
To do this, you should research the types of questions your target audience commonly asks digital assistants and then create content that addresses those issues.
Each of those queries should have detailed responses in excellent blog posts. Also, keep your business' contact information current, as this is what Google will put forward whenever such enquires arise.
Expect Google to notice your content and rank the website/mobile site appropriately if it provides the client with the best and most helpful answers. 
Read Also: How to start a successful blog in 2023
Give local SEO priority
There are various strategies to boost your local SEO, but setting up and maintaining a Google Business Profile is crucial. When you type in a query like "_____ near me," this listing will come up.
It provides visitors with information about your location, contact details, operating hours, and other helpful details.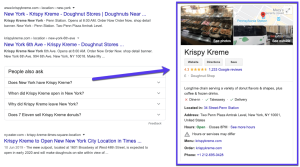 Because information from these profiles frequently appears in voice search results, your Google Business profile is pertinent in this situation.
Therefore, having a thorough listing increases the likelihood that your company will show up for these local voice searches.
If you haven't already, this is one of the best actions you can take to improve your site's overall SEO, especially if you own a brick-and-mortar shop.
Your Google Business Profile is frequently the first and only source of information that searchers have about your company. Always ensure that it is accurate.
Make it M0bile friendly
More than half of all internet traffic on the planet comes from mobile devices. Consider that 27% of mobile consumers utilize voice search on their cellphones if that isn't proof enough that mobile optimization is crucial.
Google believes a good website's mobile user experience to be essential and takes it into account when determining its ranks.
Adopt responsive design and look for other ways to make your website mobile-friendly if you want to appear in results for both text and voice searches. You can maintain your competitiveness in voice search by taking this extra step.
Keep your site responsive
How much do you consider the functionality of your website? It's generally accepted that a website must load in under two seconds before the user experience is impacted; hopefully, you've given it at least some thought.
Page load speed is another Google ranking criteria that influences how well your site appears in voice search results and beyond, similar to mobile optimization.
It's all about the experience once more: Google wants to provide us with happy-making results, and nobody wants a sluggish website.
You can enhance your website in a variety of ways to speed it up. First, to determine where your site stands right now, we advise using a speed-checking tool like Website Grader.
Conclusion
By implementing the aforementioned advice, you'll improve the reputation of your website with search engines, which will help you attract more traffic through voice searches.
Even if you don't initially see any changes, these actions will help your site's overall SEO. That sounds like a win-win, so All the best!
Why should we optimize for voice search?
Voice search isn't a trend; rather, it's gradually taking over. A voice assistant is used at least once a month by 40% of internet users in the United States, mostly on their smartphones and smart speakers. By 2023, there will be more than 200 million smart speakers worldwide, only in the United States.
No matter what sector you're in, voice search offers a crucial additional opportunity to gain organic search traffic.By utilizing voice search, you can reach a new group of consumers who use their smartphones and smart speakers to look for businesses and make purchases.
Voice search optimization can also benefit your site's overall SEO and rating. Search engines enjoy it when websites are voice search optimized since it gives your site more authority and lands it higher positions on results pages, possibly even in the voice search results.
The voice search algorithm changes daily, so staying relevant and competitive is to move in sync with the new trends. Incorporating more conversational terms (such as "I," "me," "you," and "we") into blog posts, staying away from jargon and overly technical language, and using humor to reinforce your views are a few strategies for making your material sound more casual.If you must adhere to an existing brand voice, make your content's tone lean towards that voice's more laid-back end.