Choosing a fitness tracker is a highly subjective decision. You're expected to wear these all the time, unlike other gadgets. With so many alternatives, selecting the best fitness tracker can be difficult. Although many of us have similar health goals, our bodies and demands are unique.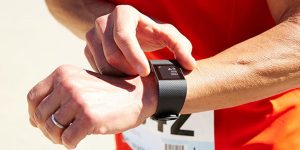 As a result, you might get different results from the fitness tracker that everyone else loves, and vice versa. This is what makes selecting a fitness tracker challenging. But do not fret. Here are some things to note while choosing a tracker:
The fitness objectives
You must first and foremost think about your fitness objectives. Finding 'why' is something that fitness instructors frequently emphasize, but you should also ask yourself this question before purchasing a tracker. Why do you even need a fitness tracker in the first place? to get thinner? Become a marathon runner? changing your sleeping patterns?
Fitness trackers can motivate you, but they will only do you good if you know your objectives.  Understanding your "why" will make it simpler to decide which specifications and features to give top priority.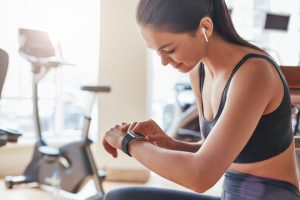 For example, consider that your primary motivation is to prepare for a marathon. Whatever your level of competence, you'll need something with good battery life, GPS distance tracking, and heart rate monitoring capabilities.
Finding your why is something that fitness instructors frequently emphasize, but you should also ask yourself this question before purchasing a tracker. Why do you even need a fitness tracker in the first place? to get thinner? Become a marathon runner? Adapt your sleeping patterns?
Fitness trackers can motivate you, but they will only do you good if you know your objectives. But if your main goal is to get more rest, a tracker with GPS might be optional. Instead, you'll need a tracker with a lengthy battery life, possibly a SpO2 sensor, and the ability to do in-depth sleep analysis.
A simple tracker might be adequate if your main goal is to monitor your daily activity levels and steps. But you should consider a more sophisticated device if you seek more specific metrics like heart rate, sleep, and workout tracking.
Features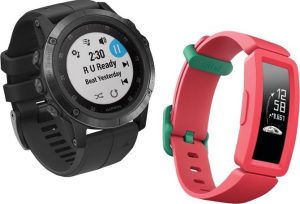 Also, take into account the qualities you require. Purchasing a device with fewer capabilities can help you save money if you only engage in one type of activity. Although capabilities like GPS and distance tracking may seem fascinating, if they are not necessary for your exercise routine, they could raise the device's price without adding any value.
Numerous fitness watches include smartwatch features, such as the ability to show apps and alert you to calls and texts. But most offer a different level of functionality than a smartwatch does. Look for characteristics that support your fitness objectives. If you run, for instance, seek a tracker with GPS and data tailored to running. Likewise, find a device that measures your sleep stages and offers tips for enhancing your sleep quality if you're interested in keeping an eye on it.
Confirm that the fitness tracker you select is compatible with your smartphone and the apps you use by checking the compatibility list.
Read Also: Best Fitness Gears To Improve Your Workout
Battery Life
Take the device's battery life into consideration. While some trackers require daily charging, some can go for a week or longer. You want to charge it only daily if you're using your device to track your workouts or sleep.
Price
Price ranges for fitness trackers can be as low as $50 and as much as $300. A fitness tracker can range from $60 to $1,000. The price will increase if you request additional features. Simple fitness bands like the Fitbit Inspire 2 and Mi Band 6 are typical on the cheaper end. They offer more battery life, straightforward screens, and a lower feature set.
Luxury smartwatches and high-end multisport GPS watches are on the more pricey spectrum. For instance, the price range for the Garmin Fenix 7 is from $699.99 to $999.99. Choose a device that matches your needs and falls within your pricing range after determining your budget.
Ensure the tracker is of a good caliber
Even with contemporary technology, keeping track of your daily activities and health can be challenging. Thankfully, some tools help make it simpler.
However, finding a device that works effectively for you depends on the type of activity you perform. When choosing a fitness tracker, there are many factors to consider, including wearability, specialized features, and price. Remember that a well-known brand only sometimes implies high caliber when looking for an activity tracker.
Depending on the reviews you read, you might discover that lesser-known, less expensive brands provide the same quality and features at a fraction of the cost of a top-name brand. To avoid cyberpunks and extend your fitness tracker's life, ensure it constantly runs the most recent software.
Take into account your workout style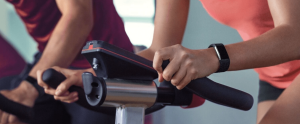 There are specialized fitness trackers made for specific uses because there are so many various sorts of workouts. For instance, if you're a diver or swimmer, check for activity trackers for water sports that can go deeper than a specific depth.
If you ride a bike, consider investing in a tracker directly attached to your machine and tracking your route using GPS. A tracker with a pedometer as its main feature is great if you run or walk frequently. You may also purchase a fitness tracker for youngsters so that they can keep track of their activity and exercise.
The main benefit of specialized exercise monitoring devices is that they are more precise than general, multifunctional ones when recording particular workouts. Do you want a fitness tracker that measures more than steps and distance? Choose a model with a heart rate monitor that also checks for periods of activity. Doing so allows you to alternate between the gym's cardio and weightlifting machines while keeping track of your exercise time.
Models with additional specialized tracking features, such as a built-in pulse oximeter or temperature, may be helpful if you have a health issue.
Battery Life
Most trackers have long battery lives, lasting days before needing to be recharged, and some even have longer battery lives. You can also increase battery life with models that include battery-saving settings that turn off GPS and other features when not in use. Longer battery life is advantageous for some models' tracking of sleeping habits. There are various ways to charge the device.
Some models have solar panels incorporated into them, allowing the tracker to recharge while you're out running errands or working out. Some versions feature interchangeable batteries that you can buy if, for any reason, charging at a wall outlet is inconvenient. Ensure the charging method and accessories you choose for your fitness tracker are dependable and constructed from high-quality materials.
Use it with the gadgets you already own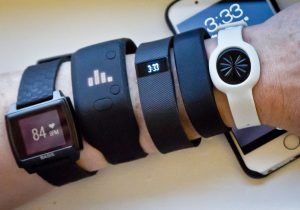 One advantage of fitness watches and trackers is the ability to link with your computer, tablet, or phone. These gadgets can be configured to track your progress, create activity charts, and even provide awards or congratulations when you reach particular fitness goals.
Choose a model with features that integrate with your current technology to get the most out of your exercises. Some trackers, for instance, can link to your already-curated music playlists.
Conclusion
Fitness trackers have several benefits, including helping you plan and manage your workouts, track your improvement, and record your progress.
Additionally, their participatory elements can make it more manageable and less intimidating. First, purchase a model that meets your demands after evaluating your workout style and the extra features most useful.
Then, keep it updated and maintained to help you reach your fitness goals. When selecting a fitness tracker, consider your exercise objectives, features, compatibility, battery life, design, and pricing.
Doing this lets you choose the gadget that will best serve your needs and enable you to reach your fitness objectives.