The most crucial factor to consider when selecting your fitness equipment is getting the greatest selections for your space and hobbies.
Why choose a piece of equipment you'll never use? Don't be fooled by flashy trends or special offers; instead, go with items you've used previously and can picture yourself using again and again.
More essential, just choose items you know you'll be able to store. Unless you have enough space for a full-on garage gym dedicated just to your fitness plan, you'll want to store your training space to transition back to general use.
Best Fitness Gears To Improve Your Workout
Here we'll look at some best easy-to-use fitness gear to aid you in your workout sessions
Theragun Prime ($299 at Amazon)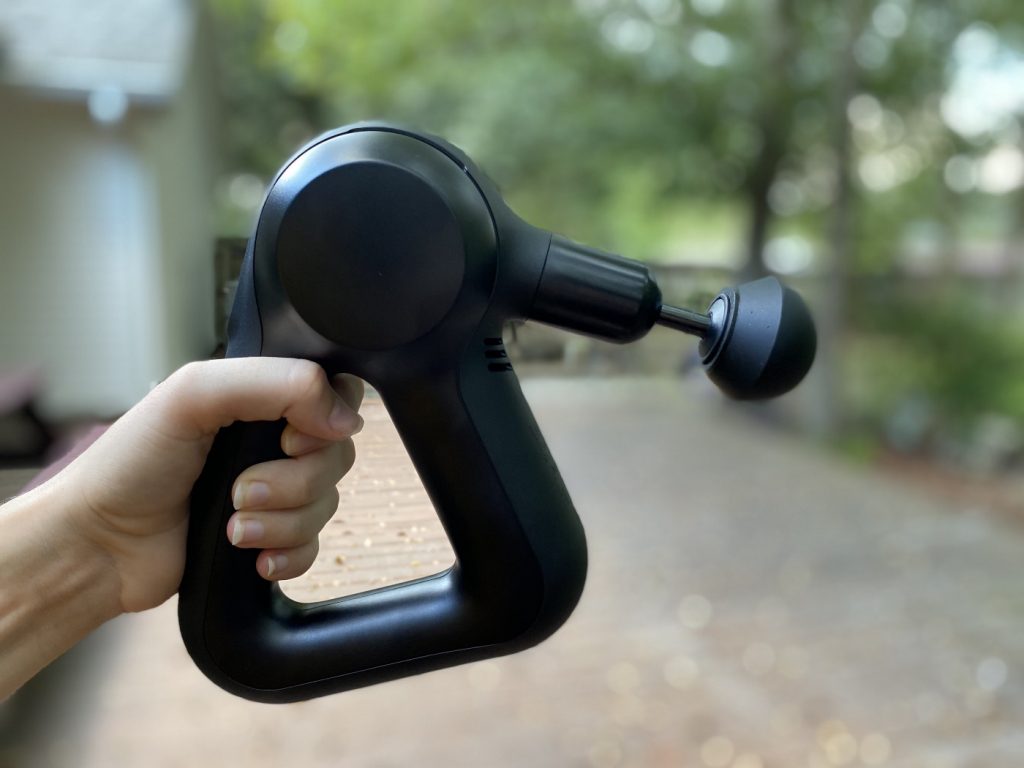 Theragun's distinctive triangle design distinguishes its massage treatment guns from the crowd. Theragun's multiple grip options make it easier to target difficult body areas.
It boasts 16mm amplitude (usually only surpassed by devices costing several hundred dollars more) and speeds of up to 2,400 percussions per minute, making it one of the more premium massage devices.
Some health claims (such as enhanced performance) are supported by limited research, whereas others (such as accelerated muscle repair) are not. You can use yours to target specific tight spots; it even feels good before a workout.
The Theragun Prime outperforms the majority of the massage gun competitors. It's also more adaptable.
In comparison to Therabody's more basic alternatives, the Prime has three additional attachments in addition to the usual ball: a cone, a dampener with a flattened head, and a thumb attachment for digging deeper. Thankfully, the battery is also long-lasting.
Oura Ring –

 

$299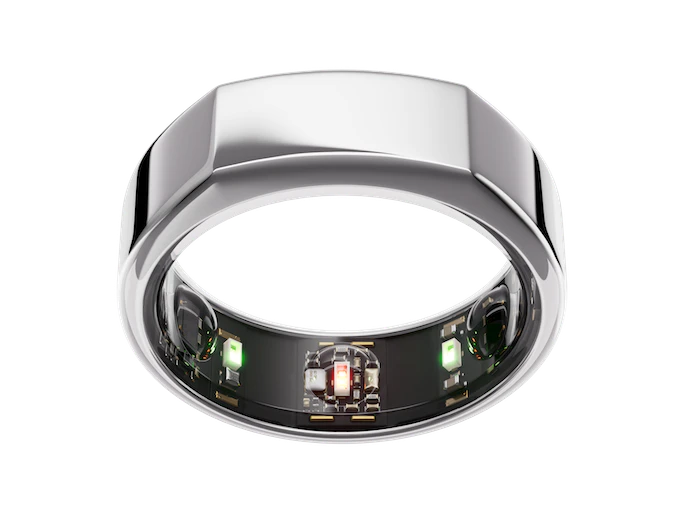 If you're not a fan of wearable stuff the Oura ring should change your mind. It also provides more comprehensive sleep tracking than many watch-like devices.
Despite the fact that the size and weight remain the same as the second-generation Oura ring, it's amazing how much technology is packed into this thing.
The third generation has sensors that can continually monitor your heart rate, temperature, blood oxygenation, and period prediction. The Oura ring takes tracking everything very seriously.
Although there is no display as you will need to use your smartphone to see your recovery scores and how well you slept. These scores are calculated using biometric data such as heart rate variability, body temperature, resting heart rate, and breathing rate.
With a membership – yep, you may have to pay more than the $299 asking price – you'll get weekly summaries of your activity levels and sleeping hours.
Reviews attest to the fact that Oura can recognize when you've been training too hard and how the app encourages taking a day off to recover.
However, If you intend to use the Oura ring to track weight-lifting sessions, the black variant is likely to exhibit some noticeable scratches if you grasp metallic bars and plates.
Eufy Smart Scale P1 (Amazon – $45)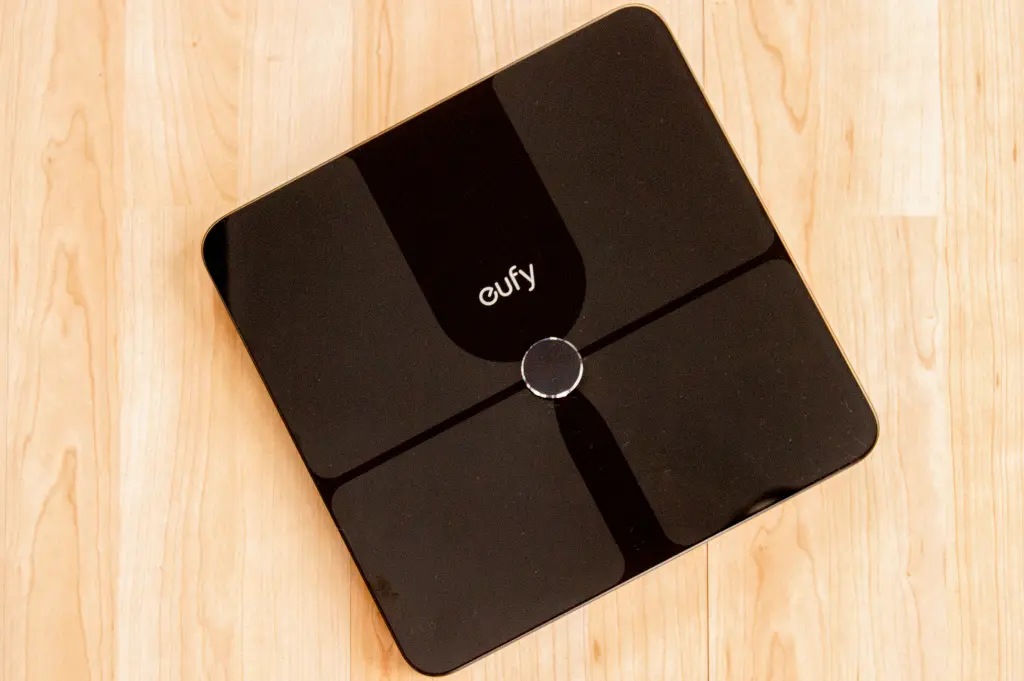 It's time to retire that bulky analog scale with the shaky dial. Instead, it's time to go digital for a more aesthetically beautiful design and greater insight into your body weight and composition.
There are other smart scale systems like the competitively cost Eufy Smart Scale P1.
This smart scale syncs your data with your smartphone and all you have to do is remember to open the app. Otherwise, it will not keep track of your progress.
It can track your weight in imperial or metric units and even estimate your body fat and water percentages. It should be noted, however, that domestic smart scales are frequently inaccurate in determining these readings.
Beats Fit Pro earbuds (Amazon – $200)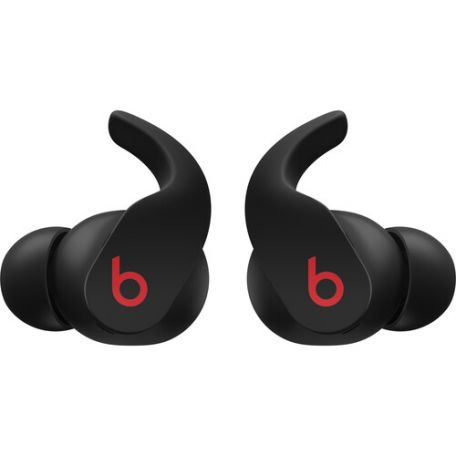 Many true wireless earbuds, much alone traditional headphones, were not designed for exercise.
Some have non-removable pieces that might become clogged, while others are not water or dust resistant and contain wires that can tangle or drag at you during workouts.
For all of these reasons, you would truly choose wireless earphones, and the Beats Fit Pro meet all of my expectations for workout headphones.
This incorporates active noise cancellation (less weight banging and bad gym music), a low-profile design, and a comfortable fit with a simple fin design to lock it into your ear without causing ear pain.
Thankfully, they don't protrude from your ears like many other earbud options. In partnership with Kim Kardashian, the business recently released a series of even more delicate skin-colored buds.
The Beats Fit Pro can offer hands-free Siri capabilities and better Find My Thing tracking thanks to Apple's H1 chip.
Apple Watch Series 7 (Amazon – $389)
If you remove sleep monitoring, the most popular wristwatch series continues to lead in terms of features. The Series 7 boasts the largest screen of any Apple Watch to date.
It's more than 50% larger than the Series 3 and 20% larger than the Series 6 that came before it. It's easy to pause and start workouts, as well as check your heart rate and time elapsed during exercise, with more screen area and larger buttons.
Furthermore, Apple's wearables have been able to auto-detect specific workouts since watchOS 5, which is fantastic for when you forget to start documenting a run or a spin session.
The Series 7 can measure your cardiorespiratory fitness by tracking your VO2 Max values. What's interesting about this is that the wearable alerts you when your levels visibly change.
As a result, if you begin a new intense fitness regimen, you will see these figures rise. Your iPhone will tell you when you make tangible changes, such as moving from below-average cardio fitness to above-average cardiac fitness, and potentially even to high fitness.