Over the years, several big mobile games have been released, allowing us to make the most of our mobile gadgets.
Since the beginning of this new year, more great mobile game apps have been released, and more are set to be released.
If you're a fan of gaming apps, then you should check out these games that will be out or are already out this 2023.
Let us review some of the latest mobile gaming apps released this year.
Read Also: The Importance of soft skills for Programmers in 2023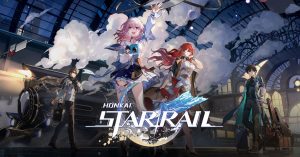 We shall start the list with this science fiction role-playing gacha video game created by miHoYo. This gaming app is distributed globally by HoYoverse and miHoYo in mainland China. 
On April 26, 2023, it became available on Windows and mobile platforms; ports for PlayStation 4 and 5 are also being considered.
It is the fourth entry of the Honkai series. It incorporates gameplay from Genshin Impact and characters from Honkai Impact 3rd and Tears of Themis.
Honkai: Star Rail's gameplay is similar to traditional Japanese role-playing games. 
Players create a character roster and command a squad of four characters in turn-based battles. Numerous elements include the gacha system, open-world, and dungeon-exploring components.
With several mechanics like the gacha system carried over from HoYoverse's action RPG Genshin Impact, open-world and dungeon adventure elements are featured.
The game possesses a single-player mode and can be played for free.
If you have a liking for action and strategy, then you will like this one.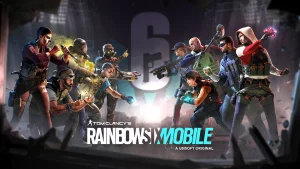 As a 5v5 hero shooter with game modes like secure and bomb, Rainbow Six Mobile offers the renowned tactical FPS gameplay of Rainbow Six Siege in a bite-sized style. These modes allow you to play strategically with your team.
Rainbow Six Mobile has been subjected to alpha testing and a recently closed beta for a few nations.
Initial confirmation from Ubisoft points to a 2022 release timeframe for iOS and Android, leaving the Play Store to handle pre-registration. 
However, given that the closed beta was only recently completed in late 2022 and that quality-of-life improvements were made in response to the feedback from the testing, it is now apparent that the launch will take place sometime in 2023.
Given that the developers' top priority is improving the player experience, we anticipate a hard release for this year. 
The download is free. The official Rainbow Six Mobile website is also active for gamers who wish to learn more.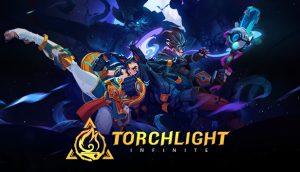 If you have a liking for action games, then keep an eye out for Torchlight: Infinite. Suppose customization trees, hero classes, and slashing waves of enemies on the map are your thing. In that case, this game is undoubtedly for you.
The development team behind this game recently hired David Brevik, the man behind the creation of Diablo Immortal, to oversee all productions for this title.
Several closed beta tests of the game have been conducted, including introducing the new PC beta client. Although the developers appear to have committed to a soft launch in 2019, its release was supposed to have occurred in 2022.
Torchlight: Infinite season 2 is set to launch officially this year on the 8th and 9th of May, 2023. Currently, the open beta should be experienced by those who are interested.
The game is free to download.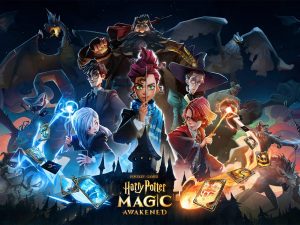 In recent years, many have attempted to incorporate the Harry Potter universe into a mobile game form. Unfortunately, these attempts have only partially succeeded. However, fans of Harry Potter have certainly had an exciting time of it. 
However, this new mobile game is about to break this pattern.
Harry Potter: Magic Awakened, an online mobile card-battler RPG, has promising prospects.
The game had a soft launch this year on March 31, 2023. This is coming after the sad news of its postponement in late 2022.
This soft launch worldwide excludes the US for the initial wave.
However, pre-registration is still accessible, so you can do it immediately to guarantee you receive all the advantages when the game is available in your nation. In addition, the game is free to download.
Read Also: The rise of low-code and no-code programming: what it means for developers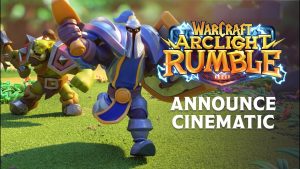 Suppose you're familiar with the game pattern of Clash Royale. In that case, you'll be right at home with Warcraft Rumble Arclight because it involves gathering, assembling, and enhancing an army of Warcraft Minis for tactical tower defense gameplay.
Primary emphasis on single-player content and not on competitive play. The game is such that, as a player, you will face difficulties as you go through the stages that test your intelligence and the might of your army.
So, be prepared to be busy for a while with this one.
The game has been subjected to a few beta tests and is accepting pre-registrations; there is no fixed release date yet, but it is anticipated to occur in 2023.
Additionally, Warcraft Rumble Arclight underwent a redesign and PvP beta testing; stay tuned for more updates that will likely be revealed and tested before a final release. It is free.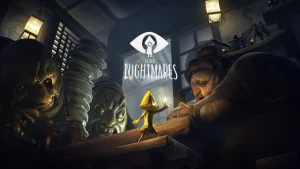 The unexpected announcement that the well-known puzzle-platformer horror adventure game is coming to mobile devices came in 2022. 
Little Nightmares won the best independent game award at Gamescom in 2016. They were followed up with Little Nightmares II a few years later with positive reviews.
Also, note that the well-known cute and spooky game series has previously appeared on mobile devices.
Very Little Nightmares, the sequel to the series, debuted for Android in 2019. Additionally, Little Nightmare's port from the console and PC versions had been planned for Winter 2023.
Still, the renowned French publisher Playdigious recently announced a postponement. Despite the disappointing news, a release within the same year is still conceivable. 
Additionally, Playdigious has a reputation for handling mobile ports with care and polish, so this is another one worth monitoring.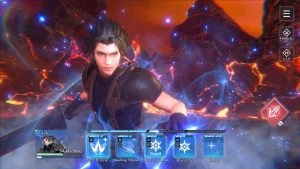 Square Enix is committed to sharing the Final Fantasy VII experience with remakes and remasters. Still, the Final Fantasy VII story is now available on mobile devices. 
Final Fantasy VII: Ever Crisis, which borrows ideas from every Final Fantasy VII-related work, including the spin-off Dirge of Cerberus, the Japanese mobile game Before Crisis, Crisis Core, and the film Advent Children, tells the story of all the events in Final Fantasy VII. 
According to Square Enix, the beta's first episode will be out in the summer of 2023. After that, the story will be told in episodic installments in a single-player play mode.
The popularity of Call of Duty: Warzone Mobile is increasing daily.
Up to 120 players can participate in a single game of Call of Duty: Warzone Mobile. The Verdansk map is back by popular demand. 
The best feature is cross-progression, which lets your battle pass and friends list sync with other games in Call of Duty: Modern Warfare II and Call of Duty: Warzone 2.0. 
This frees you from worrying about your progress levels, so you can play Call of Duty whenever you choose.  Pre-registration is currently open, and a 2023 global release has been confirmed on the official Twitter page. 
Call of Duty Warzone Mobile is only available to people in Australia, Chile, Norway, and Sweden.
Other nations will likely follow suit as time goes on. The game is free.
Read Also: Top 10 Programming Languages To Learn in 2023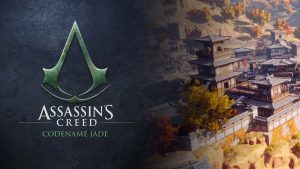 The latest Assassin's Creed game from Ubisoft is set in the Ancient China period. There will be open-world gameplay and character creation.
This one should be exciting for anyone looking to get a taste of the Assassin's Creed universe because it is free to play and shouldn't feel all that different in quality from the prior console title entries. 
No specific date has been announced, although it is "coming soon," suggesting that a launch this year might be possible.
Mortal Kombat: Onslaught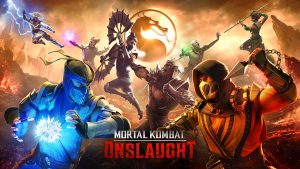 The most recent Mortal Kombat game since Mortal Kombat Mobile, which had millions of downloads when it originally came out, is called Mortal Kombat: Onslaught.
In this game, players must assemble a dream team of fighters to repel the threat.
The game's primary focus will be fast-paced group melee combat gameplay and strategic team-based collection. 
Onslaught is already being tested in a few areas, but you may anticipate the game's global release in 2023. Therefore, watch the Play Store listing to learn when testing will start in your area.
Register for updates on the official Mortal Kombat: Onslaught website.
The year 2023 is already filled with excellent new mobile game apps. With so many A-level games coming to platforms every day and many more being designed, it promises to be an exhilarating experience all year round.
Have a fun gaming experience with the games outlined above. You can share to your friends too.