In the ever-evolving world of technology, the rise of foldable smartphones has marked a new era of innovation and design. As we approach 2024, the relentless pursuit of sleeker, more efficient, and versatile devices has led to significant breakthroughs in foldable technology, pushing the boundaries of what was once considered impossible. With major players in the industry racing to outdo one another, we can anticipate a wide range of cutting-edge features, improved durability, and groundbreaking designs in the foldable smartphone market. As we delve into the future of these extraordinary devices, let's explore the potential advancements and industry trends that will redefine the way we interact with and perceive smartphones in 2024.
The future of foldable smartphones: what to expect in 2024
According to industry reports, the mobile industry will release 23 foldable smartphones from various companies in 2023. One Chinese OEM is predicted to produce four of these forthcoming foldable cell phones. According to DSCC research, Samsung won't make the first rollable device when it launched in 2019.
Samsung is one of the leading companies vying to create a foldable notebook again. The company has already shown off this idea at several tech conferences. The finished item might be known as the Galaxy Book Fold 17. However, there is no guarantee that Samsung will be the first to market a foldable notebook. Samsung Display may provide the technology to another company.
However, in 2024, the competition among foldable phones will be fierce. Apple and Samsung have yet to blow our minds with their new line of foldable phones. Some of the forecasts are listed below.
Also Read- Top 10 Camera Features to look for in a Smartphone in 2023
Apple will release a foldable iPad rather than an iPhone in 2024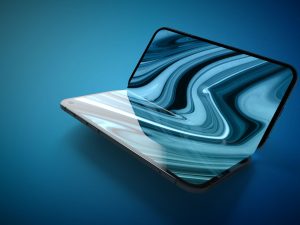 In its most recent analysis, CCS Insight forecasted that Apple would introduce a foldable iPad rather than starting with a foldable iPhone in two years.
This is the opposite of other smartphone manufacturers like Samsung, who introduced foldable smartphones rather than tablets.
According to research firm CCS Insight, Apple will introduce an iPad with a folding screen in 2024. The company also predicted that Apple would soon start experimenting with foldable technology.
The annual predictions report from CCS Insight, in which the company's analysts identify the following trends and products, was released on Tuesday.
The next big thing is also stated below:
Samsung Plans to Phase Out the Galaxy S24+ and Release Six Foldable Phones in 2024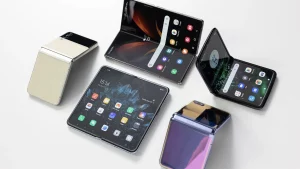 According to Twitter user @RGcloudS, Samsung has big plans for its lineup of smartphones and tablets for the coming year.
Up to six foldable devices from the company could be released next year, including the Z Tab and the Galaxy Z Flex, Z Fold Ultra, and Z Flip Ultra. Then, there are also the standard Galaxy Z Fold and Galaxy Z Flip.
According to the source, models with the "Z Ultra" brand will have 4K Samsung displays, while those with the ordinary "Z" brand will have QHD displays made by BOE.
In addition, a 2K Samsung display or an FHD BOE panel might be included with the Z Flip.
Notably, it has been reported that the Samsung Galaxy Z Flex would be a tri-fold smartphone, which means that it will fold three times in contrast to the typical foldable. Also, instead of an iPhone in 2024, Apple will release a foldable iPad.
On Tuesday, CCS Insight published its annual predictions report, in which the company's analysts predict upcoming trends and products.
Also, in 2024, Samsung intends to discontinue the Galaxy S24+ and introduce six foldable phones.
Key Features to Expect in Foldable Smartphones
1. Advanced Materials and Design
One of the most crucial aspects of foldable smartphones is their materials and design, which enable flexibility without compromising durability. In 2024, we can expect the introduction of new materials like graphene and advanced polymers that provide greater resilience, allowing for more flexible and thinner displays. These materials will also help reduce the crease issue that has plagued earlier foldable models, ensuring a seamless folding experience.
2. Improved Display Technology
Foldable smartphones are set to benefit from advancements in display technology, with the potential incorporation of microLED and quantum dot technology. These technologies promise higher resolution, enhanced color accuracy, and improved energy efficiency, resulting in a more immersive and visually stunning user experience. Additionally, the development of under-display cameras will allow for uninterrupted, full-screen displays, further enhancing the aesthetics and functionality of foldable smartphones.
3. Enhanced Battery Life and Charging Solutions
The demand for longer battery life and faster charging solutions has never been greater, and foldable smartphones will be no exception. As battery technology continues to improve, we can expect foldable devices to benefit from more efficient power management systems and the incorporation of solid-state batteries. These innovations will not only provide longer battery life but also enable faster and safer charging experiences.
4. Multi-Functional and Versatile Designs
As foldable smartphones gain traction, we will likely witness more innovative designs catering to various user preferences and needs. These may include devices that can fold in multiple ways, such as tri-fold designs, or devices that can transform into tablets or laptops. The integration of stylus support, detachable controllers, and other accessories will also increase the versatility of foldable smartphones, allowing them to cater to a broader range of applications and user scenarios.
5. Integration of Augmented Reality and Virtual Reality
The rise of augmented reality (AR) and virtual reality (VR) has created new possibilities for foldable smartphones. With larger, flexible displays and improved processing power, foldable devices will be better equipped to handle the computational demands of AR and VR applications. In 2024, we can expect a deeper integration of AR and VR into foldable smartphones, offering users new ways to interact with their devices and the world around them.
Conclusion
As we approach 2024, the future of foldable smartphones promises exciting advancements in materials, design, display technology, battery life, and versatility. With major industry players competing to create the ultimate foldable device, consumers can look forward to a new era of innovation and functionality that will reshape the way we interact with our smartphones. As these devices become more refined and accessible, it is clear that foldable technology will continue to push the boundaries of what is possible in the realm of mobile communication and computing.