The fifth generation of cellular technology is known as 5G. It is a technological generational leap where everything is brand-new, including the radio, core network, and spectrum frequencies.
While the app economy and mobile video have advanced thanks to 4G's speed and capacity, 5G is a platform for entirely new developments.
The cloud, edge devices, and remote work environments of today's widely distributed society were designed for something other than earlier network technologies.
With the help of different technologies like edge, open radio access network (O-RAN), and software-defined wide area network/secure access service edge (SD-WAN/SASE), cloud-enabled networks powered by 5G can connect seamlessly across the different capabilities of the Cloud Continuum, from the public through the edge and everything in between.
This is the beginning, as you will soon notice the business impact of 5G as more businesses move to the cloud. Any individual or organization does not own 5G. However, several companies working inside the mobile ecosystem are making it a reality.
This is because the numerous fundamental technologies that underpin 5G, the upcoming wireless standard, and propel the industry forward were developed in large part by Qualcomm.
You must also know that the 3GPP is the industry group establishing the international standards for 3G UMTS (including HSPA), 4G LTE, and 5G technologies.
From the air interface to the service layer, 3GPP is responsible for numerous crucial innovations in 5G design. Other 3GPP 5G participants include mobile network operators, component/device makers, infrastructure vendors, and vertical service providers.
Now you will ask, what other generations did we have before the 5G? Well, they're listed below.
Previous Generations before the 5G
The preceding ones are the 1G, 2G, 3G, and 4G mobile network generations, and they intended to offer more excellent connectivity than ever
The first generation, or 1G, provided the analog voice in the 1980s.
The 2G, or second generation, in the early 1990s, introduced digital  (e.g., CDMA- Code Division Multiple Access).
In the early 2000s, 3G introduced mobile data. (e.g. CDMA2000).
The 4G LTE, or the fourth generation in the 2010s,  helped to bring in the mobile broadband age.
Also Read- How to fix common smartphone problems on your own
How The 5G will work
Five areas support the revolutionary potential of 5G:
Enhanced mobile broadband (eMBB)
High capacity and speeds of up to 10 gigabytes per second are provided by enhanced mobile broadband (eMBB) 5G to enable ultra-high definition video and data volumes.
In addition, applications like virtual reality and extended reality, which call for rich data flow in both upstream and downstream directions, are made possible by high-speed mobile broadband (XR).
Massive Internet of Things (mIoT)
5G can simultaneously offer up to 1 million active connections per square kilometer. The implementation of sophisticated large IoT applications depends on this dense connectivity.
Network Slicing
Wide area networks can benefit from a network slice as a solution. It enables a connectivity provider (like a carrier) to develop a connectivity solution that is appropriate for the customer's needs (like a utility business) by giving them a "slice" of the public network that is designed to meet those needs.
Design, analysis, implementation, and testing are the development criteria for 5G.
Mission-critical services (MCS)
Reliability and performance are essential for mission-critical applications like remote intensive care units. When a millisecond separates life from death, 5G can transport network traffic with latencies as low as that.
Private wireless
Private wireless networks provide a purpose-built, on-premises solution that secures mission-critical company processes.
Without the limitations of old-school and impromptu wireless networks, a private 5G network facilitates activities both inside and outside.
According to our Accenture study, 67% of the CEOs in our Accenture research intend to build up a 5G campus network, and 84% plan to invest in a new campus network or upgrade an existing one.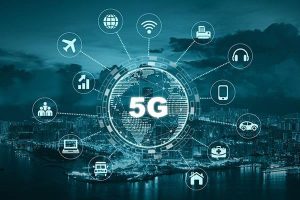 5G Importance to Users
Everybody and everything will be connected thanks to 5G. The natural and digital worlds will merge with the addition of hyper-personalization for specific use cases in 5G.
For instance, a network slice or private network deployment of 5G can further tailor and enable the Cloud Continuum.
5G wireless technology aims to provide more users with faster multi-Gbps peak data rates, extremely low latency, enhanced reliability, vast network capacity, and a more consistent user experience.
In addition, new user experiences are enabled by increased performance and efficiency, which also connects new industries.
Effects of 5G in the Nearest Future
5G has a larger capacity to support new deployment patterns, empower next-generation user experiences, and deliver new services.
The mobile ecosystem will be expanded into new areas because of 5G's fast speeds, excellent dependability, and negligible latency.
As a result, every business will be impacted by 5G, making things like safer transportation, remote healthcare, precision farming, digitalized logistics, and more a reality.
Here's a rundown of what may happen in the nearest future
• The global economy will produce 13.1 trillion dollars.
• The creation of 22.8 million new employment
Analysis shows that the total economic impact of 5G will likely be felt globally by 2035, supporting various businesses and enabling up to $13.1 trillion in products and services.
In comparison to prior network generations, this influence is substantially more significant. The new 5G network's development requirements extend beyond traditional mobile networking companies to sectors like the automobile industry.
According to the report, the 5G value chain (which includes OEMs, operators, content producers, app developers, and consumers) may sustain up to 22.8 million jobs on its own or more than one job for each person living in Beijing, China.
Furthermore, there are a lot of new and emergent applications that will still need to be described in the future. Therefore, the "5G effect" on the economy won't be known for some time.
The enormous IoT, mission-critical communications, and enhanced mobile broadband are the three primary connected service types that use 5G.
One distinguishing feature of 5G is that it is built for forward compatibility or the flexibility to enable future services that are currently unimaginable.
Impact of 5G on the industry
Research shows that businesses that invest in cutting-edge network technologies like 5G will see revenue growth that is 2.5 times quicker over the following three years.
5G is driving a significant digital transition from product development to transportation, entertainment, to agriculture.
Establishment of new markets for goods and services
In the same way that 4G unlocked the app economy, 5G is ready to open the industrial Internet of Things (IIoT), increased bandwidth, near real-time answers, and mission-critical goods and services.
They increase economic output from the same inputs by increasing productivity and cutting costs.
Increasing service quality and, as a result, consumer willingness to pay for goods and services. Rapid data and insight-driven decision-making is made possible by 5G.
Over the next five years (2021-25), 5G is predicted to boost the US and European economies by up to $1.5 trillion and €1 trillion, respectively.
Enhanced mobile broadband
Along with improving our devices, 5G mobile technology has the potential to bring forth new immersive experiences like VR and AR with faster, more consistent data rates, lower latency, and lower cost-per-bit.
Mission-critical communications
With ultra-reliable, accessible, low-latency networks, 5G can enable new services that alter sectors, such as remote control of crucial infrastructure, automobiles, and medical operations.
Massive IoT
Through the capacity to scale down data rates, power, and mobility, 5G is intended to seamlessly connect many embedded sensors in practically anything, offering incredibly lean and affordable connection options.
In conclusion, Companies who want to maximize the benefits of the Cloud Continuum must invest in 5G and change their enterprise networks.
New experiences will be created, cost and productivity gains will be made, new goods, services, and income streams will be unlocked, and 5G technology will aid in maximizing the benefits of the Cloud Continuum.
In addition, due to the technological transition from legacy networks, 5G networks will also assist sustainability by significantly reducing energy usage and carbon emissions.