The need for wearable technology is anticipated to rise by USD 35.48 billion from 2020 to 2024, expanding at a CAGR of 13%. It is expected to increase from roughly $27 billion in 2019 to $64 billion by 2024.
Wearable technology's acceptance as a form of payment has significantly impacted the market's expansion. However, growing worries about data security and privacy may impede business expansion.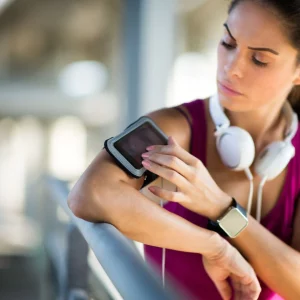 One of the significant factors influencing the growth of the wearable technology market over the coming few years will be the advent of the hybrid smartwatch market.
According to GlobalData, the COVID-19 shipment delays and decreased customer spending will cause a 10% decline in wristwatch revenues this year. Still, the market started recovering in 2021, according to the analysis.

The predicted gain is primarily due to improved health features and knowledge during the COVID-19 pandemic, particularly regarding areas like tracking disease contact, forecasting symptoms, and patient monitoring.
However, given that many smartwatch functionalities are already on phones, the company warns that consumers on a budget may not view smartwatches as necessary as wearables with specific medical applications.
According to Tina Deng, senior medical devices analyst at GlobalData, "the pandemic greatly increased awareness of wearable devices as their use cases increased." "This has led to an increase in device innovation as more businesses compete to develop new ways to capitalize on the situation and aid in containing the virus' spread."
Apple and Samsung are two tech giants competing to provide their wearables with more health-monitoring features, such as sleep tracking and EKG apps.
With a focus on diagnosis, treatment, monitoring, and prevention, Deng continued, "Recent advancements are adding value to healthcare.
"These benefits, including personalization, early diagnosis, remote patient monitoring, adherence to medicine, information libraries, and enhanced decision-making, are felt throughout the healthcare value chain while lowering healthcare costs.
Estimated features of Wearable Technologies to expect in 2024
By 2024, we may anticipate significant developments in the following areas as the wearable technology market is predicted to continue expanding:
Fitness and Health
More people will use wearable gadgets to monitor and track vital signs, including heart rate, blood pressure, and oxygen saturation.
The accuracy and sophistication of these gadgets will also increase, enabling more individualized health tracking and analysis.
Also Read- Review of the Top 5 smart home devices of 2023
Smart clothes
Wearable electronics will increasingly be incorporated into fabrics for smart garments. These clothes will be equipped with GPS tracking, Wi-Fi connectivity, haptic feedback, and tracking a range of health and fitness data.
Wearable technology that uses augmented reality (AR) will advance and become more sophisticated, offering users more immersive and engaging experiences.
Additionally, the cost and availability of these gadgets will decrease for the typical user.
Sustainability
Businesses involved in wearable technology will keep emphasizing sustainability and lowering their environmental effect.
This can entail creating devices with longer battery lives, implementing recycling programs, and employing more environmentally friendly materials in their products.
Security and Privacy
As wearable technology spreads, security and privacy will receive more attention. Companies will need to create robust security mechanisms to safeguard user data, and users will need to be more knowledgeable about the dangers of wearable technology.
Conclusion
Overall, we can anticipate that the wearable technology industry will continue to expand in 2024 as more sophisticated and customized gadgets become accessible to customers.
However, privacy and security issues will need to be resolved to guarantee these gadgets' success and widespread use in the long run.