If you know someone who adores movies, a Blu-ray or DVD can be your go-to present for them. This year, add a little spice by giving movie lovers some incredibly original and unique presents they'll cherish for years.
For movie buffs, there are a variety of home entertainment devices that can improve the movie-watching experience. Some of the best are as follows:
QKK Portable Movie Projector
Inflatable Movie Screen
Vizio SB2920 Soundbar
Smart Lights
Noise Cancelling Headphones
Smart TV
West Bend Theater-Style Popcorn Machine
1. QKK Portable Movie Projector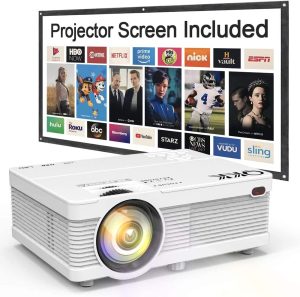 Everybody has that one friend who adores watching movies. Check out the QKK Portable Movie Projector if you know someone who would benefit.
A projector is great for watching movies at home, like in a theater. It offers a cinematic experience by projecting a sizable screen onto the wall. It is perfect for viewing movies with family or with friends.
This inexpensive projector has an excellent rating on Amazon and costs just $90. Although the projector is modest, it can produce a maximum 1080p HD screen size of 170 inches.
Everything from Roku Sticks to gaming consoles can be connected to it. (which means you can play video games blown up to a considerable size too).
This is a fantastic gift for someone who would love to watch movies on the large screen in their own house because the bulb has a lifespan of 50,000 hours.
Read Also: Review of the Top 5 smart home devices of 2023
2. Inflatable Movie Screen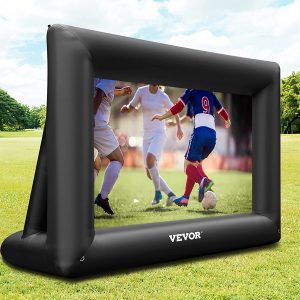 A garden party is ideal for the best at-home viewing experience, and you'll need an inflatable movie screen. The 20-foot inflatable screen from Khomo Gear was created with outdoor use in mind, but it can also be used indoors.
The set includes a carrying bag, a 12-foot rope, plastic stakes to secure it, and an electric blower. The end product is a screen with a 16:9 aspect ratio of 13 feet by 8 feet.
You can have a movie night immediately because it inflates in less than five minutes. Remember that it was not made to be exposed to dampness for an extended period, so bring it inside at night after you are done viewing a movie.
3. Vizio SB2920 Soundbar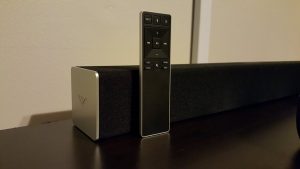 A soundbar can dramatically improve movies' audio quality. It offers a cinematic experience and high-quality audio. It may connect to the TV through Bluetooth, HDMI, or optical cable and is simple to set up.
The sound of a movie on a home theatre system makes up half of the experience, but poor TV speakers don't cut it. On the other hand, no one is required to purchase a surround sound system for hundreds of dollars.
Similar experiences can be had for less money with soundbars. Anyone's viewing experience will be improved by the Vizio SB2920, an economical soundbar that is perfect for gifts.
It doesn't matter if the user is watching a movie, binge-watching their favorite Netflix series, or trying to outplay their opponents in Call of Duty.
4. Smart Lights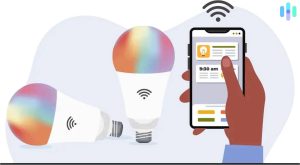 Smart lights can display ambient lighting behind your TV in the colors of your TV, capturing the moments on screen and giving the impression that they are leaving the screen's limitations.
An excellent smart light strip can improve immersion and the viewing experience.
Read Also: Why the "smart" home is not as smart as we think
5. Noise-Cancelling Headphones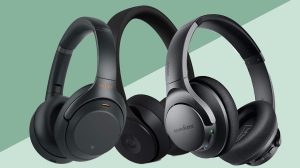 It's well-known that viewing a movie is the best way to pass the time on a long journey, but nothing ruins the pleasure like someone talking loudly next to you.
So if you know a movie fan who travels frequently, get them a pair of noise-canceling headphones so they can enjoy their favorite movies in peace.
In addition, a cutting-edge device called a virtual reality headset can offer an immersive movie-watching experience. It lets you watch movies virtually, giving you the impression that you are in the film.
These Sony headphones are regularly $200, but they are on sale now, making them the ideal gift for someone who will use them frequently in the coming year.
6. Smart TV
A streaming media player is an inexpensive device that lets you stream TV shows, movies, and music via the internet. Netflix, Hulu, and Amazon Prime Video are just a few of the streaming services that are accessible through it.
A Smart TV is a necessary piece of technology for movie buffs. It gives you access to streaming services like Netflix, Amazon Prime Video, and Hulu. In addition, it enables you to stream movies and TV episodes directly from the internet.
These are some of the top devices for home entertainment for movie buffs. You can select the option that best suit your needs based on your choices and financial constraints.
7. West Bend Theater-Style Popcorn Machine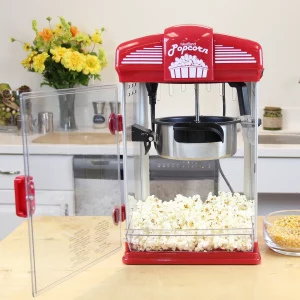 People often feel nostalgic when they see a popcorn machine from a vintage movie theatre. So why not duplicate that sensation at home?
The West Bend Theater-Style Popcorn Machine resembles the one you might have seen in front of the ticket window at a more traditional movie house.
It quickly produces five to six bowls of popcorn, making it ideal for gatherings with friends to watch movies. Additionally, it looks great and is simple to clean up.