As technology advances rapidly, the landscape of laptops in 2024 promises innovative features, sleek designs, and enhanced performance. Striving to meet users' diverse needs, manufacturers continually adapt their offerings, resulting in exciting new trends and predictions for the coming year.
Moving into the future, you'll ask questions like "What will be the future of Laptops in 2024? Will I still use my old operating system? What will 2024 hold for the techies in need of a laptop? This article explains what is expected to happen in 2024 for portable computers.
Your Dream OLED MacBook Might Debut in 2024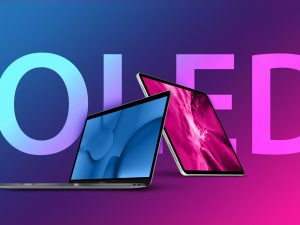 Apple is finally preparing to contend with Windows laptops with OLED displays. Apple's display technology status has been the subject of some back-and-forth between supply chain experts Ross Young and Ming-Chi Kuo. However, it is widely believed that OLED panels will be standard in a few years and will shortly be available on the MacBook. Rumors emerged when Kuo hinted that the iPad would be the first big-screen Apple product to feature OLED a few years back.
After Ross Young tweeted in December that Apple would release a 13.3-inch OLED MacBook Air sometime in 2024, the rumors lately gained more traction. According to Kuo, the so-called OLED revolution is still a ways off, who later stated in a post today that he thinks the switch will be made at least at the end of 2024.
However, Samsung's OLED display shipments have indeed "significantly increased" for the year, indicating that manufacturers are swarming to stock up on supplies. At the earliest, according to Kuo, Apple will introduce an OLED MacBook before the end of 2024. This was related to what Young had tweeted earlier this month.
Young also mentioned that OLED panels would be introduced to the iPad Pro models and that Microsoft would add OLED to the Surface. OLED technology will ultimately benefit handheld devices like the MacBook and Surface products. Kuo tells us that OLED has the benefit of being "thinner and more versatile" and lighter than Mini-LED, which is the technology many laptops currently use.
In addition, the popularity of services like cloud gaming on other platforms makes it sharper, more saturated and provides faster refresh rates. As a result, OLED laptop sales will "maintain rapid growth," according to Kuo, in the years to come, particularly once Apple launches its products. The news that the MacBook is getting sharper and higher res displays will likely make anyone who presently uses a MacBook for daily chores smile.
However, many people prefer to work on macOS even though Windows laptops like the Dell XPS 15 and Lenovo Yoga Book already have OLED display choices. To make any other device seem worthwhile in the coming years, tablet and notebook manufacturers on the PC and Android sides must work out how to keep raising the bar.
Now, onto the operating system that will be published in 2024. Come 2024, Microsoft will issue a new version of Windows called 12. Please be aware of the information below.
Read Also: The Future of Foldable Smartphones: What to Expect in 2024
The release date for Windows 12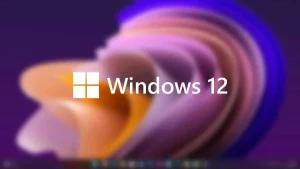 As was already stated, there have been rumors that Windows 12 could debut as early as 2024. However, according to a Lifewire story, Windows 12 might arrive by 2026 or even later, if not in 2024. In February 2022, just six months after Windows 11, Microsoft began developing Windows 12, according to a Tom's Hardware report initially attributed to a German website.
Will there be a free Windows 12 update?
Microsoft will continue the same practice with Windows 12, and current Windows 11 users can upgrade for free since users can upgrade from Windows 10 to Windows 11 without paying additional fees.
It should be emphasized that Microsoft has yet to make any official announcements, so we should hold off on getting overly excited until they do. The business still needs to state that Windows 12 is in development.
Predicted features of  Windows 12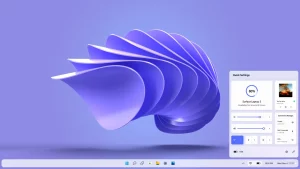 According to reports, Windows 12 will offer some new capabilities to users. However, for now, these capabilities have yet to be confirmed.
Some of the features predicted include:
A new user interface with a floating taskbar and search bar.
Incorporating AI (artificial intelligence) for various tasks
The potential removal of the Control Panel in favor of Settings
The addition of animated wallpapers
The capability to install Android apps using their APK files.