Since Snake's heyday, mobile gaming has become increasingly common, long before games like Candy Crush Saga started to dominate our commutes.
However, cell phones are now capable gaming devices for more than just passing time while traveling, and mobile gaming is a massive business in and of itself.
Cloud streaming will eventually level the playing field in terms of performance, but devoted mobile gamers will need to purchase devices made specifically for gaming.
The finest gaming phones provide top-notch performance, excellent screens, and acoustics, and frequently designs with extra trigger buttons or other features tailored just for gaming.
Best Gaming Phones 2022
There are different huge brands here than you'll find elsewhere. As long as you're willing to pay a premium for the brand, Asus ROG unquestionably leads the group. Xiaomi's Black Shark line and ZTE's Red Magic series, though, provide considerable challenges.
This covers the iPhones that, in our opinion, are excellent for gaming as well as a few Android models that place an emphasis on performance without going overboard with the gamer style.
Red Magic 7 – Best overall
PROS
6.8-inch 165Hz OLED screen
A 720Hz touch sampling rate
An excellent performance
Cons
Hefty

 

frame

Erratic 

battery 

life

Snapdragon 

8 

Gen 

1's

; 

it's 

not 

8+
Specifications
12/16/18GB of RAM
128/256GB of storage
Updated three-fan cooling system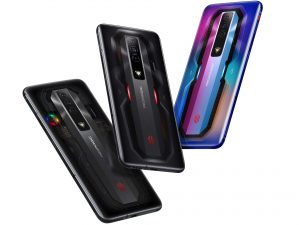 Nubia's Red Magic smartphones have a name to have some of the best gaming-focused displays around, and that's just as true with the latest in the collection, the Red Magic 7.
Its quick 6.8in 165Hz OLED panel, which outperforms nearly every other smartphone on the market, has an astonishing 720Hz touch sampling rate at its core.
Although there might not be much of a difference in actual performance, it will undoubtedly satisfy players' need for the finest of the best.
Red Magic's "Game Space" mode also includes a wealth of other gaming capabilities, such as side-mounted, touch-based shoulder triggers, sophisticated haptic feedback, and the option to regulate performance on a per-game basis.
The Red Magic 6S's and Red Magic 5S's same rear-facing triple camera system is still in place, but this time around it performs a little bit better thanks to software advancements.
The battery life is the only true letdown; at a relatively mediocre 4500mAh, it's lower than that of its predecessor and drains much more quickly when combined with a 165Hz display.
Black Shark 5 Pro
Pros
High-quality

 

gaming

 

performance

144Hz 

display 

that 

is 

quick.

Magnetic 

triggers 

built-in

Amazing 

primary 

camera
Cons
F

ixed

 

focus o

n

 

an

 

ultrawide

 

camera

Can 

become 

warm 

after 

extended 

sessions

JoyUI 

requires 

some 

acclimatization.
Specifications
108Mp rear-facing camera (1080×2400 pixels)
8-16GB RAM
Snapdragon 8 Gen 1
4650mAh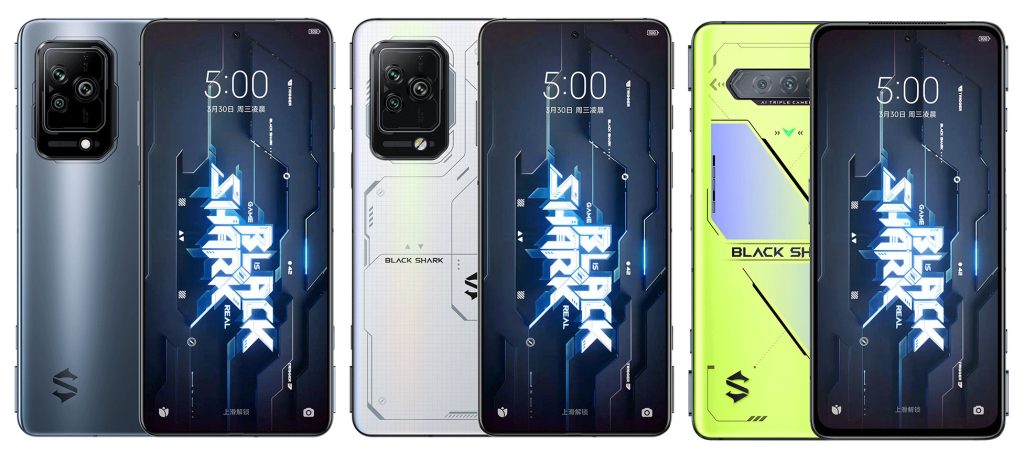 Despite not reinventing the wheel, the Black Shark 5 Pro checks all the right boxes for gamers: it offers a silky smooth 144Hz refresh rate, top-tier performance, gaming-specific features like magnetic triggers and gesture-activated shortcuts, among many others.
The negative is a smaller battery than competitors, however the 120W charging, while unaltered, offers among of the fastest charging times available, attaining a full 100% charge in under 30 minutes.
The Black Shark 5 Pro incorporates magnetic triggers that emerge from the body of the phone for a more traditional controller experience, in contrast to other competitors' touch-based triggers.
This makes for an excellent portable gaming experience without the need to carry additional devices.
Although the Black Shark 5 Pro costs more than the rival Red Magic 7 Pro, its magnetic triggers, in particular, make it a tempting gaming smartphone that eliminates the need for a controller in many games.
Asus ROG Phone 6 Pro
Pros
Class-leading performance
Gorgeous 165Hz OLED screen
Superb battery life
Impressive speakers
Cons
Expensive
No built-in fan
Heavy and bulky
Specifications
1080×2448 pixels (50MP)
18GB RAM
Snapdragon 8+ Gen 1
6000mAh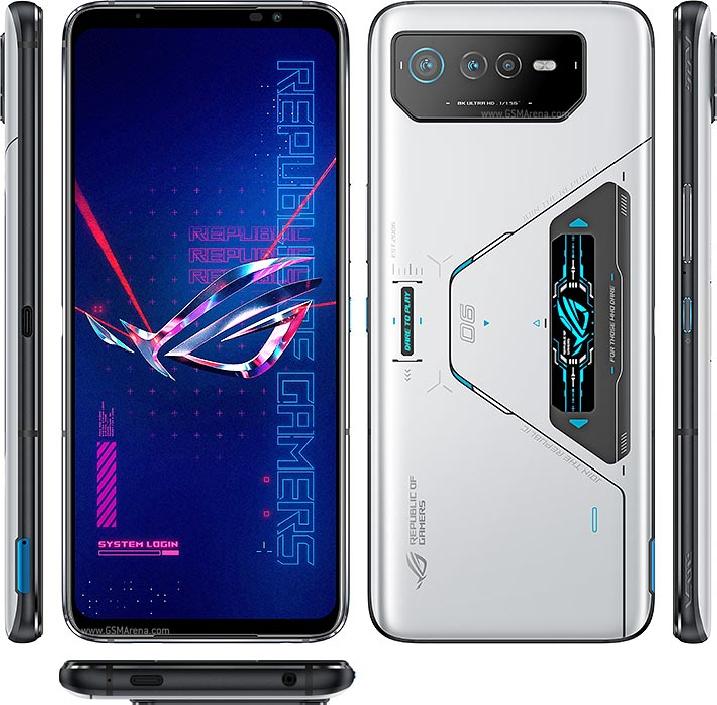 The Asus ROG Phone 6 Pro may be the best gaming phone available, but it's not free. Since performance is the main concern, the Snapdragon 8+ Gen 1 chip, which is the most potent available, powers the phone.
Other specifications are excellent as well, including a 165Hz AMOLED screen, a 6000mAh battery, and up to 18GB of RAM.
Like all ROG Phones, it has a special 
PMOLED screen 
on the back that displays incoming calls, alerts, and the battery level. It also comes with a variety of add-on accessories.
The only issue is the expense; all of its competitors are less expensive and, in certain circumstances, provide comparable performance.
It's a fantastic high-end piece of equipment, but in 2022, there will be several gaming phones that offer the same value for less money.
Poco F4 GT
The Poco F4 GT is an effort to create a gaming phone that might appeal to non-gamers as well.
Pros
120W

 

charging

 

that

 

is

 

quite

 

quick

Magnetic 

shoulder 

buttons

Constricted 

design
CONS
Average 

battery 

life

Not 

8+, 

but 

Snapdragon 

8 

Gen 

1

No 

gaming 

equipment 

or 

software
Specifications
6.67″
1080×2400 pixels
64MP
2160p
8/12GB RAM
Snapdragon 8 Gen 1
4700mAh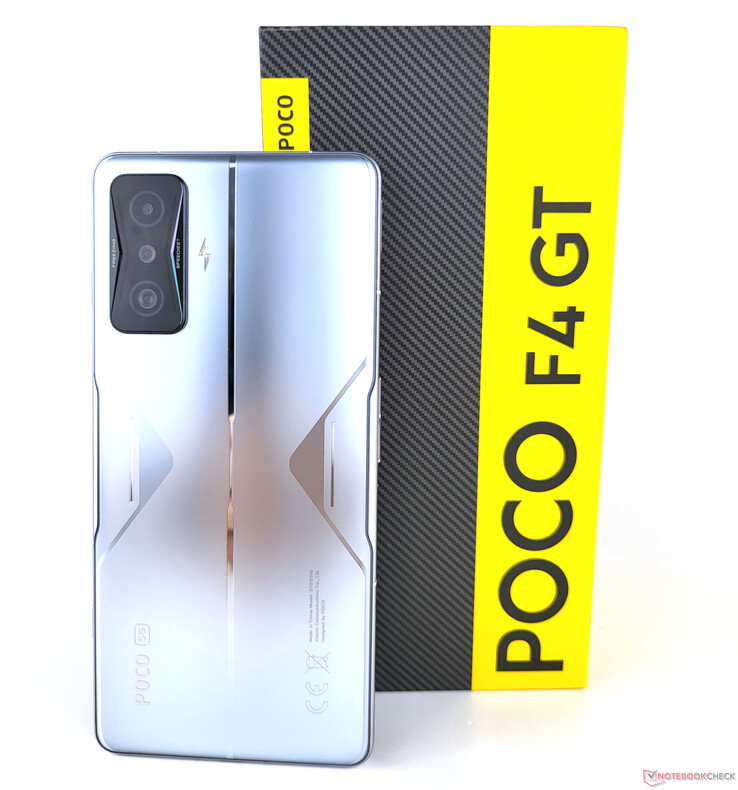 With a Snapdragon 8 Gen 1 chipset, a 120Hz AMOLED display, up to 12GB of RAM, and nearly unfathomably fast 120W charging, the F4 GT has all the high-end components you'd expect.
There are even magnetic pop-up shoulder buttons, similar to those on the Black Shark 5 Pro.
The minimalist design makes sure that it won't be readily identifiable as a gaming gadget by everyone who sees it, and the shoulder buttons also do extra functions outside of games, such as a camera shutter button.
Red Magic 7S Pro
Pros
960Hz

 
touch-sampling

 
rate

 
recording
Under-display

 
selfie

 
camera
Cons
Heavy

 

build

Only 

one 

120Hz 

refresh 

rate 

Android 

version 

update 

that 

is 

guaranteed
Unusual phone is Red Magic 7S Pro. It's a slight improvement over the 7 Pro, mostly due to the inclusion of the Snapdragon 8+ Gen 1 chip, but it's also not a noticeable improvement over the ordinary Red Magic 7 in every way.
In fact, we'd suggest that phone to the majority of users (the non-Pro 7S never got a global launch). The display is where the adjustments are primarily made.
The 7S Pro has the most responsive display of any phone now available, registering touch input at 960Hz, or the ability to detect touches 960 times per second.
That practically changes everything, but there is a downside: instead of the standard 7's 165Hz refresh rate, the screen now only refreshes at 120Hz.
iPhone 13 Pro Max
Pros
A15 Bionic's powerful chipset
Excellent battery life
6.7 in. 120 Hz display
CONS
Expensive
There is no charger in the box.
Specifications
6.7″
1284×2778 pixels
12MP
2160p
6GB RAM
Apple A15 Bionic
4352mAh
Except for the 14 Pro Max, which may overtake the 6.7in iPhone 13 Pro Max once we've reviewed it, the 6.7in iPhone 13 Pro Max is the one to beat for iOS gaming.
Apple's 5nm A15 Bionic chipset is among the most potent ones currently available and can handle almost anything you can throw at it without a hint of stutter or lag. Our benchmarks also support that claim.
Importantly, the iPhone 13 Pro Max comes with a gorgeous Super Retina XDR display that makes games look stunning on the iPhone, regardless of whether they are free-to-play games or the newest Apple Arcade exclusives.
Notably, the iPhone 13 Pro Max has a stunning Super Retina XDR display that makes games on the iPhone appear amazing, whether they are free-to-play games or the newest Apple Arcade exclusives.
It is also one of the first iPhones to switch to a variable refresh rate of 120 Hz, providing the buttery-smooth refresh rate and enhanced response time that give Android rivals such a tremendous advantage.
The battery life is the best of any iPhone to date for longer play sessions, and there is also up to a staggering 1TB of storage available, allowing you to carry a whole library of mobile games in your pocket.
The problem? It's a bit pricey, and the box doesn't even include a charger.