One thing that won't end for sure is phone production – not even 100 years from now. There are plenty of great smartphones available.
However, you might wonder what might be planned for the remainder of 2023 and beyond. Now, below are some popular and anticipated smartphone releases for 2024. 
Google Pixel Fold and Google Pixel 7a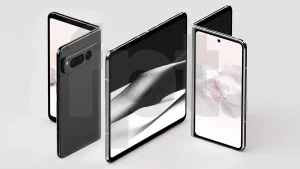 Although neither of these phones has been officially announced, the rumor mill has been churning for a while now, and it appears Google may have a few gadgets to debut at Google I/O 2023. 
These would be the Pixel 7a and the Google Pixel Fold. The Pixel 7a will undoubtedly be released this year, given the series has a long history of releases. 
Like previous Pixel A-series devices, we anticipate the Pixel 7a as a terrific value with a great experience. It should cost $449 MSRP if the pricing is the same as the Pixel 6a price.
According to reports, the phone would boast high-end capabilities like wireless charging and a 90Hz refresh rate that have never been found in an A-series phone previously. 
On the other hand, the Google Pixel Fold is a riskier project that would be the first to come from Google. We already know a broad notion of its specifications.
There is also talk of an unusual special camera. Additionally, a larger 5,000mAh battery is reportedly included. 
Naturally, Nothing is certain yet. According to some reports, the Pixel Fold will be considerably less expensive than the Galaxy Z Fold 4. 
It is rumored to cost between $1,300 and $1,500. According to the same report, the Pixel 7a should cost between $450 and $500.
There are no confirmed dates yet when these smartphones will be released. We can only wait and see.
Also Read: The Future of Foldable Smartphones: What to Expect in 2024
Pixel 8 and Pixel 8 Pro from Google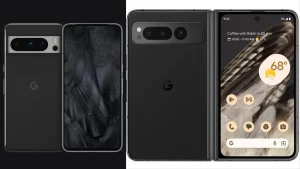 Although the Pixel Fold and 7a are intriguing, we also anticipate the Pixel 8 and Pixel 8 Pro release. Except for the Pixel 5, which debuted in late September, Pixel phones typically go on sale around October. 
The Google Pixel 8 series is anticipated to go on sale simultaneously. According to rumors, the Pixel 8 series will feature a new Tensor processor named "Zuma."
We can expect that Tensor G3 will be its final name. According to reports, the design aesthetics have very similar looks. The corners appear slightly more rounded, which is the primary difference noticed.
It also appears made entirely of glass and features a metallic camera housing across the back. Other initially reported specifications are similar to the Pixel 7 line. 
The Pixel 8 may display 2,268 x 1,080, while the Pixel 8 Pro will have a screen with a resolution of 2,822 x 1,344. Additionally, Google is making some significant advancements to its camera systems. 
There are rumors about an enhanced Night Sight feature enabling better multi-lens low-light shooting. If you enjoy Photo Unblur, Video Unblur may be added to the Pixel 8.
The Pixel 8 is expected to be introduced later this year or early 2024.
Samsung Galaxy Z Flip 5 and Galaxy Z Fold 5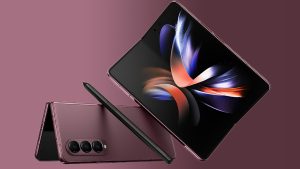 Now that the Samsung Galaxy S23 series is available, it's time to move on to the company's following significant announcement. 
Of course, the Samsung Galaxy Z Fold 5 and the Samsung Galaxy Z Flip 5 are the center of attention.
Every other Fold that we are aware of launched in August. The Fold 5 and Flip 5 will appear simultaneously. However, according to a source from July 2022, Samsung intends to tone things down a touch.
Samsung has reportedly set a target of 10 million units for sales of the 5th-generation Folds and Flips. 
According to the same source, the Fold 5 will reportedly have three cameras in the rear, including a 50MP GN3 sensor and a 12MP front-facing camera.
Although there are few reports regarding the Galaxy Z Flip 5, it is said to have a larger external display. Reports also suggest that the hinge is being modified to hide the creases. 
Also, it might receive an IPx8 classification.
Read Also: Top 10 Camera Features to look for in a Smartphone in 2023
Samsung Galaxy S22 FE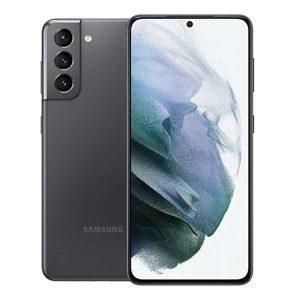 The Samsung Galaxy S22 FE has been the subject of speculation and anticipation. Some claim that Samsung may cancel the Fan Edition line, making it unlikely to be released.
However, according to some sources, the device might still arrive. It might even serve as the Galaxy A74's replacement. 
However, we do hope that the phone is created. Fan Edition Samsung products provide a more inexpensive option to the manufacturer's overpriced, potent lineups, which are frequently too much for some buyers.
OnePlus Foldable phone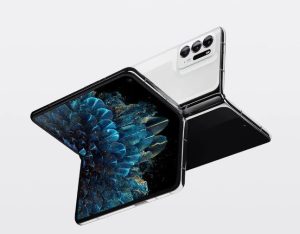 Although the OnePlus 11 is fantastic, a foldable OnePlus device would be more enjoyable.
OnePlus foldable rumors have been circulating since May 2022, when a tip said the firm would be imitating the OPPO Find N to produce its first foldable handset in 2023, despite CEO Pete Lau's claim that the company hasn't found any value in the market for folding smartphones.
Since then, the business has registered OnePlus V Fold and OnePlus V Flip as trademarks and applied for hinge patents. 
When OnePlus took some time to tease what appeared to be foldable on stage, the subject was brought up once more.
To end all rumors, OnePlus used MWC 2023 to state unequivocally that a foldable device is in the works. 
Although the last teaser indicated it would arrive in Q3, no one is certain.
 Read Also: Samsung Galaxy S23 Review
Nothing Phone 2
The Nothing Phone 1 is an excellent phone with a highly distinctive appearance and decent value, while not as well known globally. 
There needs to be more concrete; however, Carl Pei stated there would be a Nothing Phone 2 bearing the same name. 
Carl Pei said it would also be a higher-end phone, and US distribution is a "number one priority.
A Qualcomm executive has unintentionally confirmed that the phone will sport a Snapdragon 8 Plus Gen 1 chipset regarding the specifications. 
Nothing has explicitly said that it would be a Snapdragon 8 series. Therefore, we are still determining if this will be the case.
Other rumored specifications include a 5,000mAh battery, at least 12 GB RAM, and 256 GB of storage. Since Nothing has only released one phone, we cannot predict when the Nothing Phone 2 will be removed.
So Viola! Here are smartphones you should anticipate for 2024 and save towards it if you wish to get any of them. The balls' are in your court!